Indicators for Research Quality in the Humanities: Opportunities and Limitations
Abstract
There is currently no agreed upon standard how to evaluate humanities research. Our
article addresses one of the several reasons for this: the missing link between indicators and
humanities scholars' notions of quality. We present groups of indicators that are tied to
quality criteria put forward by humanities scholars of German literature, English literature,
and art history. We then outline opportunities and limitations of using indicators to evaluate
humanities research.
Recommended citation: Ochsner, M., Hug, S. E., & Daniel, H.‑D. (2012). Indicators for Research Quality in the Humanities: Opportunities and Limitations. Bibliometrie ‑ Praxis und Forschung 1, 4. URN:urn:nbn:de:bvb:355‑bpf-157‑0.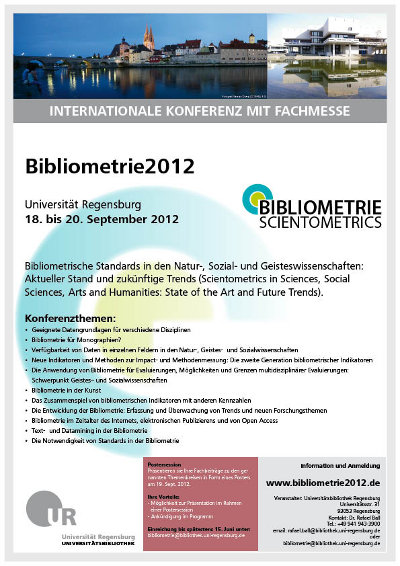 Downloads
Zusätzliche Dateien
Lizenz

Dieses Werk steht unter der Lizenz Creative Commons Namensnennung 4.0 International.